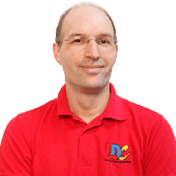 Welcome
Hello my name is Neill Wilson, I am a fully qualified Government Approved Driving Instructor (ADI). I provide intensive and semi-intensive driving courses as well as individual driving lessons using the unique LD System of driving tuition. I can normally cover Blandford Forum, Bournemouth, Dorchester, Poole, Wareham and Swanage plus the surrounding areas.

As well as providing learner driver training I am a LDC tutor responsible for training new driving instructors. I am also a member of ORDIT (Official Register of Driving Instructor Trainers).
I operate my business under the LDC franchise which means I am governed by LDC's stringent customer care and tuition standards plus I am proficient in delivering the LD System of driving tuition.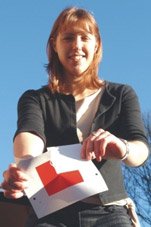 The LD System is an exciting way to learn to drive which saves you money by reducing the number of lessons it takes to learn. All LDC driving schools share a common aim - to provide the highest standards of tuition at the lowest overall cost.
As an LDC driving school I can also offer LDC's state-of-the-art driver training products for the UK theory, hazard perception and practical driving test. Included in these products is the UK's best selling Theory Test software and the number one DVD-ROM software Driving Test Complete (as reviewed by Auto Express magazine).
Whether you are choosing driving lessons for yourself or for a member of your family, its vital that you make the right choice.
The safe drivers of tomorrow
are the well-taught learners of today
So if you are interested in taking driving lessons or an intensive driving crash course with a patient, friendly driving instructor in the following postcode areas: DT1, DT2, DT11, BH3, BH4, BH6, BH7, BH8, BH9, BH10, BH11, BH12, BH13, BH14, BH17, BH18, BH19, BH20, BH21, please don't hesitate to contact me.